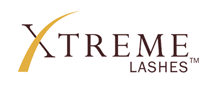 with
East Tennessee's ONLY Certified Advanced
Xtreme Lashes™
Professional and Educator
Sherrie Bacon is East Tennessee's only Certified Advanced Xtreme Lashes™ Professional and the area's first and most experienced Lash Stylist. She is one of only a handful of beauty experts worlwide to be selected by Xtreme Lashes™ as an educator. Experience, Advanced training, creativity and commitment to excellence assure you of the most beautiful, professionally applied lash extensions available anywhere. See what her clients are saying.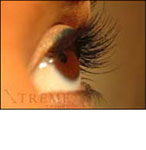 Have the lashes you should have been born with!
With Xtreme Lashes you can have the long, thick, naturally beautiful looking lashes you have always wanted. Xtreme Lashes™ are not traditional fake eyelash strips. They are semi - permanent, eyelash extensions individually applied to your natural lashes. They look amazing and no one will ever know they aren't yours!




Wake up Beautiful!
Imagine having long, luscious and beautiful eyelashes without the time consuming hassle of applying and removing mascara. With Xtreme Lashes™ the use of mascara is not necessary and because the lash is permanently curled the need for an eyelash curler is also eliminated.




Natural Look and Feel
Xtreme Lashes™ look and feel as if they are your own eyelashes (only better!) . Each synthetic eyelash extension is shaped and polished to look like a natural eyelash. They are tapered just like your natural lashes and they are feather-light.



How Long Will They Last?
Xtreme Lashes™ are semi-permanent. With simple, common sense after-care, and depending on the life cycle of your natural eyelashes, Xtreme Lashes™ can last up to 60 days.

The life cycle of an average eyelash varies between 60 and 90 days. During this period, your own lashes fall out naturally and are replaced.

Periodic touchups are necessary following the initial Xtreme Lashes™ application to extend these new, naturally replaced, lashes and maintain the beauty and fullness of your Xtreme Lashes™. Touch ups are easy and inexpensive.

Only a professional should apply eyelash extensions. Trying to apply eyelash extensions to your own eyelashes or having an untrained or improperly trained technician apply them may cause injury and will result in the lashes appearing unnatural and clumpy.